Staff
Rev. Lisa K Sykes, Pastor stlukespastor@stlukesrva.org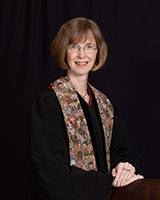 Pastor Lisa has served United Methodist congregations in the Virginia Annual Conference for a quarter of a century. In fact, she has served on the Richmond District for her entire ministry. Lisa received her B.A. degree from the University of Virginia, and her M. Div. from Princeton Theological Seminary. In addition to Lisa's pastoral work, she has been a long-time advocate for children's health. She authored the United Methodist resolution on "Protecting Children from Mercury-containing Vaccines and Other Drugs" and has spoken before the United Nations twice, during the Minamata Convention negotiations, as a member of Civil Society. Lisa is married to Seth, and they have three sons.
Ms. Shirley Gary, Office Administrator stlukesoffice@stlukesrva.org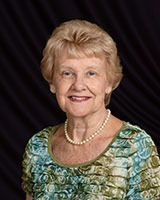 Ms. Gary has been the office administrator at St. Luke's UMC for over 30 years. She knows the answer to just about any question you might want to ask regarding the church.

Shirley coordinates communication, oversees administration of the office, coordinates building use, supports the preschool staff and administrators and, along with these and her other numerous duties, always has time to talk and a smile for those who enter the office.
Ms. Michele Hart, Preschool Director director@stlukespreschoolva.com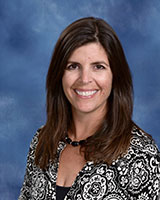 Ms. Hart has a deep love for children and nurturing them through St. Luke's preschool and Mothers' Morning Out. She received her degree in Child Development with a focus on Child Care Administration from Virginia Tech. She has related to the preschool as a parent, a teacher, an assistant director and now as its director.

Michele is wonderful at assessing what kind of programming parents want and offering great enrichment opportunities to our students. Under her leadership, the preschool continues to thrive.
Ms. Margaret Anderson, Financial Secretary stlukesfinsec@stlukesrva.org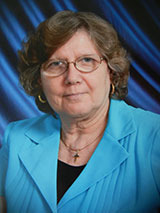 Ms. Anderson is the newest member on staff, as her position was only recently created. Margaret enables St. Luke's to be an excellent steward of the monetary gifts given to God in this place.

Typically, she is in the office on Wednesdays and Thursdays, but odds are good, even when it is not her day to be in the office, that she will be dropping by to check on things.
Ms. Scottie Kyle, Treasurer stlukestreas@stlukesrva.org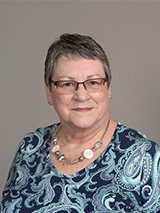 Ms. Kyle joined the staff of St. Luke's as Treasurer in 2015. She brings many years of administrative and accounting experience to her job as church treasurer. She worked many years as accounting manager/administrator for commercial construction firms and brings a wealth of knowledge and experience to her service at St. Luke's. Scottie's experience and her love of people blend well in her job as treasurer.

Scottie is normally in the church office on Tuesdays and Thursdays, but is often there on other days.
Ms. Laurel Jones, Music Director stlukesmusic@verizon.net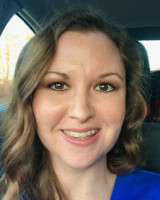 Laurel Jones is our music director, organist and choir director. She completed her Baccalaureate of Arts in Liberal Arts with a Music Minor in voice at Southern Virginia University in April 2015. While her main church is the Church of Jesus Christ of Latter-Day Saints, some of Laurel's notable assignments have included Glasgow Presbyterian Church, Lutheran Church of Our Savior, River Run United Methodist Church and Southminister Presbyterian Church.